School Programme
BTA run Breakfast Clubs, Lunchtime Clubs and Tennis After School at Primary and Secondary Schools across Hertfordshire and Essex. These sessions introduce children to the sport and cater for children of all ages and abilities. The sessions teach children the basic techniques used in tennis and our rewards based programme keeps children engaged and parents updated with their progression.
The overall goal of the school sessions is to provide a pathway for children to progress from their School Session to one of our Tennis Clubs - Broxbourne, Hertford and St Margaretsbury.
At the Tennis Clubs we run a year round programme developing players and taking their game to the next level.
Click on a school below to view their timetable and book.
School Term Objectives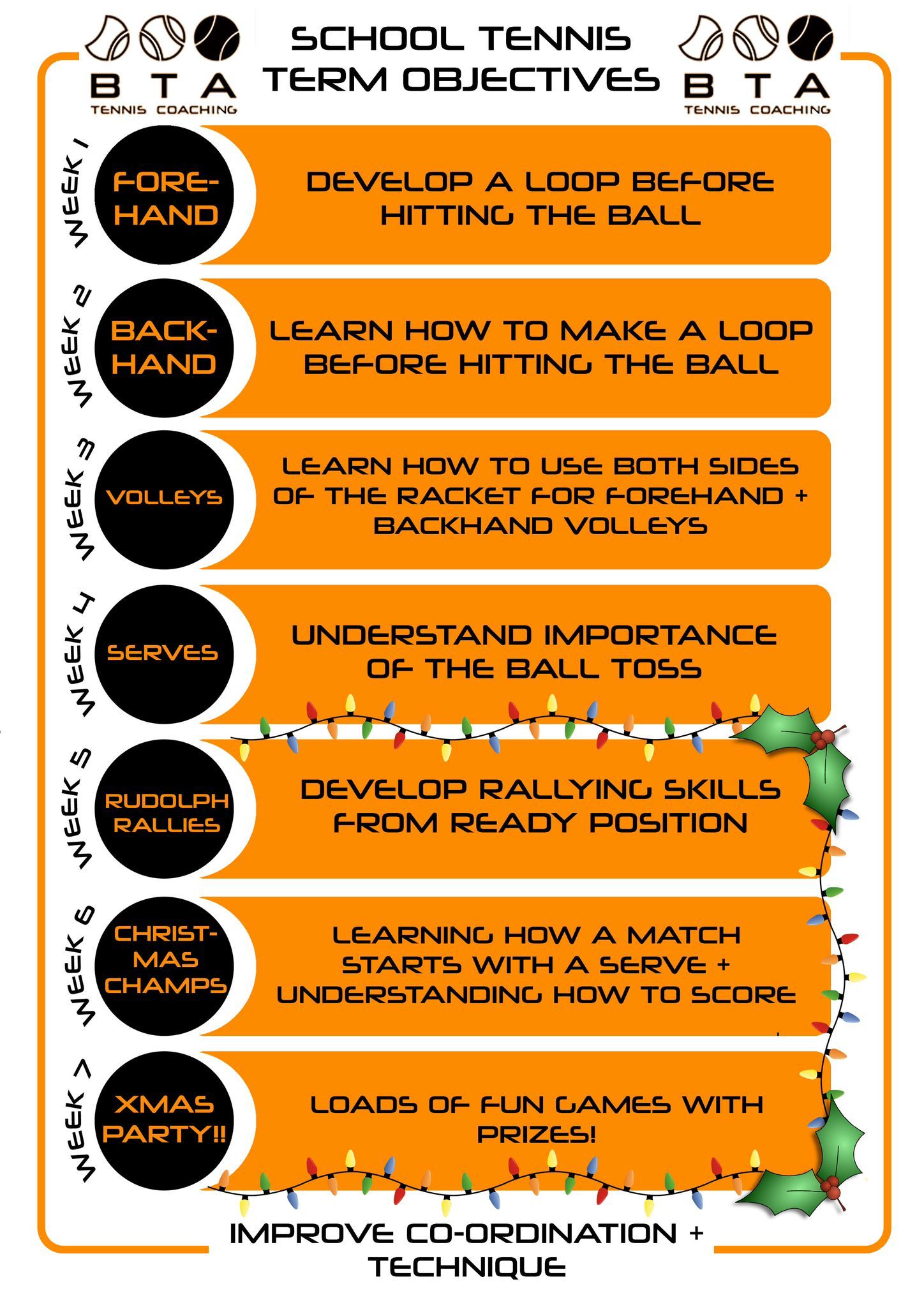 Download File
BTA School Awards
Our unique awards scheme allows children and parents to keep track of their own progression, by being awarded stickers, certificates and medals by their coach. Their awards sheet contains technical, tactical, physical and mental goals to help children develop and improve vital skills needed to make them the complete tennis player.
They will receive a sticker for every achievement and once their awards sheet is full of stickers they will receive a medal for completion of that specific level!